The Ultimate Girlfriend Experience
Here at Black Label agency we like to offer our clients the very best of everything. From our high class models to our unbeatable customer service, we deliver the kind of excellence which you only get when working with the elite in a particular field. This is especially the case when it come to the models we've selected to represent us.
Every Black Label girl has been chosen because she offers the perfect blend of brains, beauty and personality. Our girls are not only stunning to look at, they're delightful company, and that's why we're able to offer our clients an unrivalled girlfriend experience in London. The girlfriend experience (GFE ) , means the companion you've chosen becoming a genuine companion for the length of time which you're together. It's about more than simply a few snatched hours or a single unforgettable date, no matter how wonderful either of these might be. The GFE is about genuine warmth and companionship, as you share your time with your Black Label girl enjoying romantic meals, going on nights out, attending high end networking opportunities and anything else you'd choose to do with a genuine soul mate.
Black Label clients tend to be high achieving individuals, and we realise that this often leaves little time for forging relationships or tending to emotional needs. Our ultimate GFE service is all about intimacy, relationships and emotional attachment. Choose your beautiful Black Label companion and you'll enjoy the chance to share conversation, laughter and companionship as well as the sensual delight of a stunning model chosen to live up to your wildest fantasies. The quality of the GFE we offer is based upon the time and trouble we go to when selecting our models. All of our models are bright, approachable and dedicated to making our clients as happy as possible. Although we're based in London we can provide a GFE for clients in fabulous cities all over the world such as Dubai and Paris. We'll take care of the travel arrangements and every other detail. All our clients have to do is make their choice, and the girls detailed below are just a few of those you've got the good fortune of being able to choose from: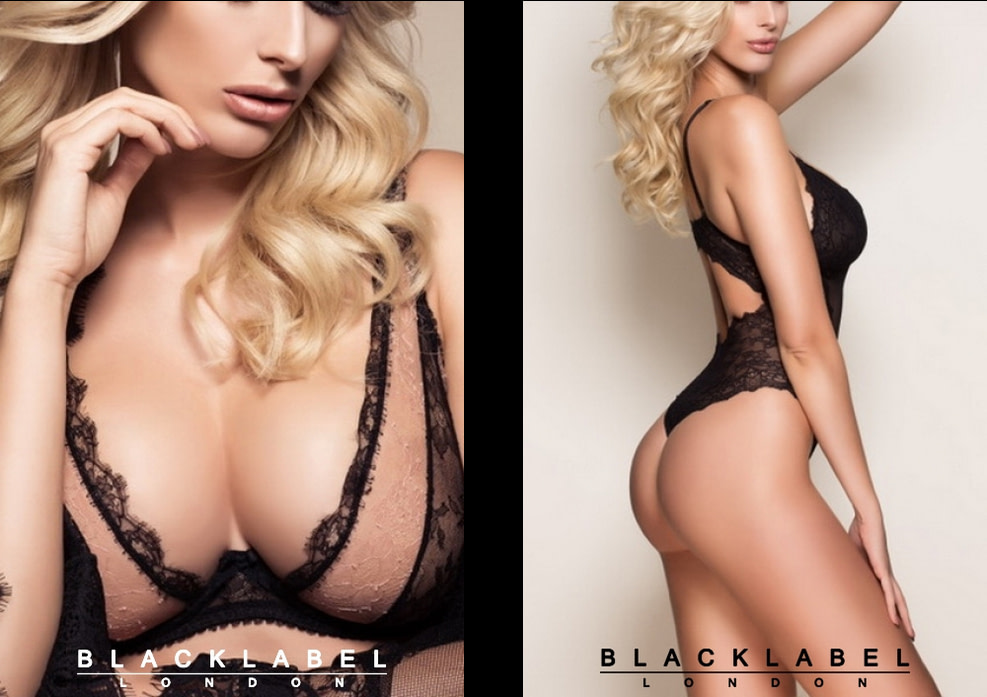 Lea is a stunning blonde 25 year old beauty with the kind of figure you usually only find on the pages of a glossy magazine. Legs that go on forever and curvaceous 34F-23-33 measurements add up to a package that's bound to turn heads wherever you go. Combining brains with beauty, this Belgian dazzler can speak perfect English alongside Dutch and French. Whether you spend your GFE with Lea out on the town, partying the night away or simply drowning in her vivid green eyes, it's going to be one experience you'll want to relive time and time again.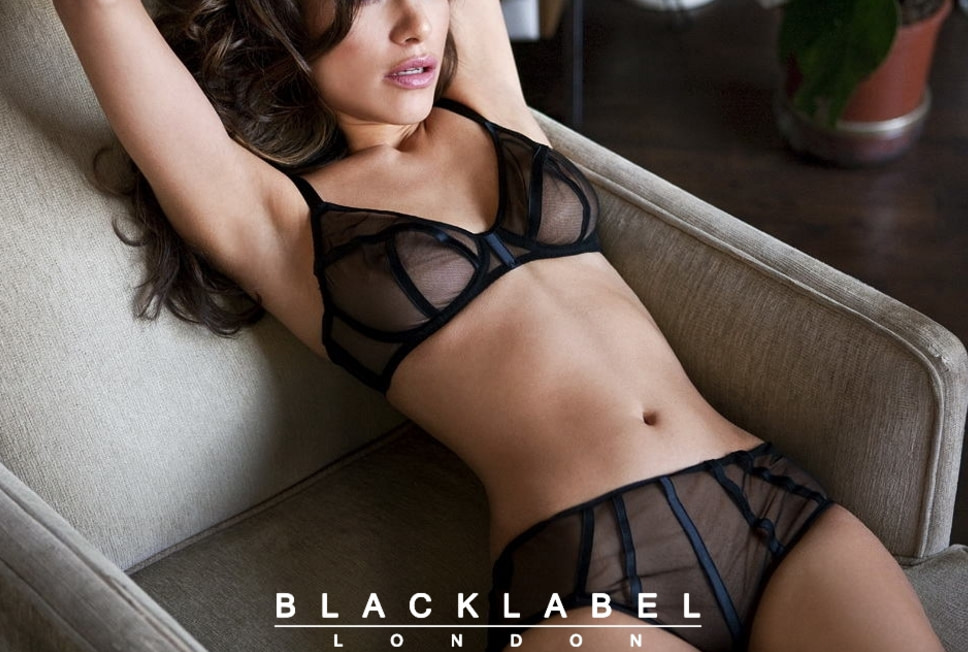 Picture the kind of luscious, exotic French brunette girl you've seen in a thousand glamorous photo shoots and you're picturing 21 year old Isabelle. Combine a curvaceous, all natural body with a love of partying and a naughty streak that means fun is always on the agenda and you have a GFE that may well leave you exhausted, but definitely happy. This 32C-22-32 beauty speaks English, French and Spanish, enjoys spending time with couples and has an open minded approach to life.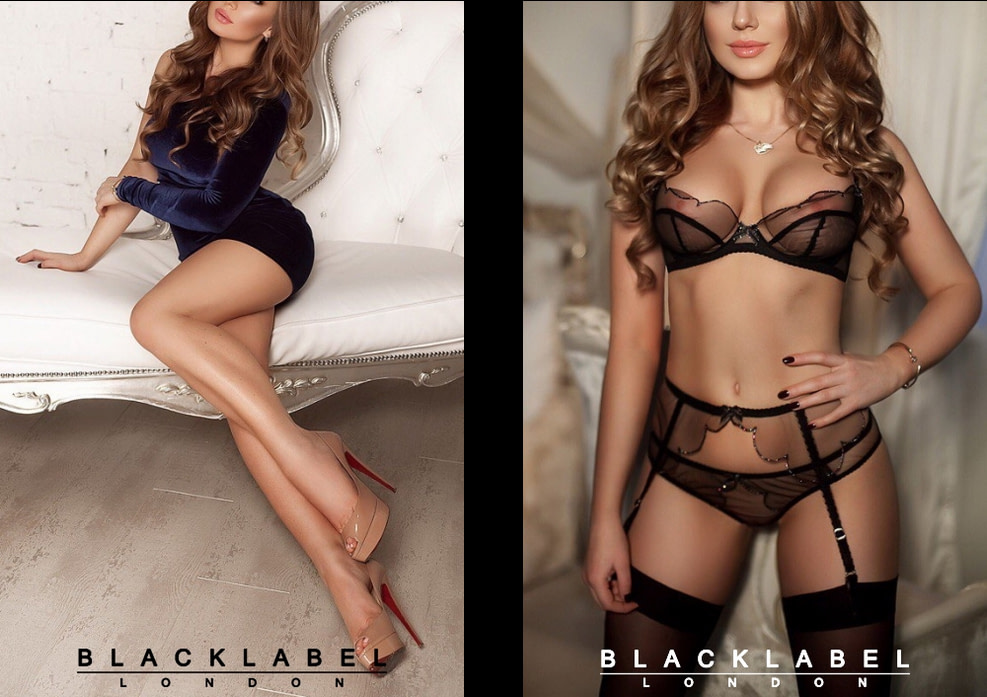 Julia is just 21 years old and she offers the kind of fun, bubbly GFE that combines the excitement of youth with the kind of sensual pleasure that comes from simply admiring her looks. Her all natural 32C-22-34 figure is the kind of curvaceous treat that wins beauty contests, which helps to explain why she is a genuine winner of Slovenian Beauty. Able to speak English, Polish, Russian and Slovakian she'll never be short of things to say or suggestions for having fun, though we wouldn't blame anyone for being lost for words whilst gazing into her beautiful blue eyes.
Enjoy your ultimate girlfriend experience with one of our gorgeous companions!
In the main picture stunning GFE Playboy Model Pamela
To see more amazing escorts in London please visit www.www.blacklabellondon.co or contact us via email info@blacklabellondon.com / +44 (0) 750 777 0070
Related Articles: Black Label Escorts are better than regular dating
Recommended Read
09 May 2018

Here at Black Label London we believe in giving our clients exactly what they're looking for. Many escort agencies might make the same claim, but none can compete with the elite offer of Black Label when it comes to two things – quality and variety. That's why we're confident when claiming that the curvy models […]

27 February 2018

The Black Label London experience will be different for every single client and yet some aspects of it will always remain the same. That's because we're a genuinely elite agency, and that means that some hallmarks of total quality are absolutely guaranteed. The first of these is the complete professionalism of our service. All of […]

16 September 2017

If you're spending time with a Black Label escort then you're guaranteed a fantastic experience no matter where you are. Our girls combine brains and beauty with a commitment to the pleasure of each and every client, and whether you invite them to your hotel or meet them at their own luxury apartment, they'll make […]

22 August 2017

Kensington – exquisite taste, exclusivity, high class and beautiful women Think of Kensington and you think of exquisite taste, exclusivity and high class. The Black Label elite Kensington girls certainly live up to all of that and more, offering the perfect companions with whom to explore one of the most up-market districts of London. Whether […]

10 July 2017

Stunning Blonde London Models Variety is the spice of life and here at Black Label London we like to keep things as spicy as possible. That means offering models on incall or outcall, it means girls who are curvy or slim, mature or younger and it means you can fine tune your choice to select […]

28 June 2017

Stunning, Exclusive Black Label London Models During summer months like June you'll find London packed with tourists from all over the world, intent on exploring everything which this fantastic global capital has to offer. Here at Black Label we know that one of the greatest attractions of the city is the presence of so many […]