Treat Your Black Label London Girl to a Night Out in June
Stunning, Exclusive Black Label London Models
During summer months like June you'll find London packed with tourists from all over the world, intent on exploring everything which this fantastic global capital has to offer. Here at Black Label we know that one of the greatest attractions of the city is the presence of so many stunning, exclusive Black Label models. Although we supply girls all over the world, in cities such as New York and Dubai, London is our home, and the place where you'll find the widest choice of companions, available through incall or outcall.
Once you've selected your girl – choosing your ideal women, whether she's blonde or brunette, curvy or slim, younger or more mature – you'll be able to spend your time together exactly how you please. As well as being beautiful to look at, all of our girls are delightful company and are totally committed to making sure every client has the most pleasurable experience possible. Although you might want to keep her all to yourself, it would surely be a shame not to treat your girl to a day out in the sun, as you both sample some of the events taking place during London in June:
Food Month
London Food Month is an event which takes place across the city and throughout the month. If you want to treat your Black Label escort to food and drink from all around the world then you'll be spoiled for choice, from breakfast clubs to supper bars and a Night Market in one of London's park, offering more than 50 pop up food trucks, bars and live entertainment.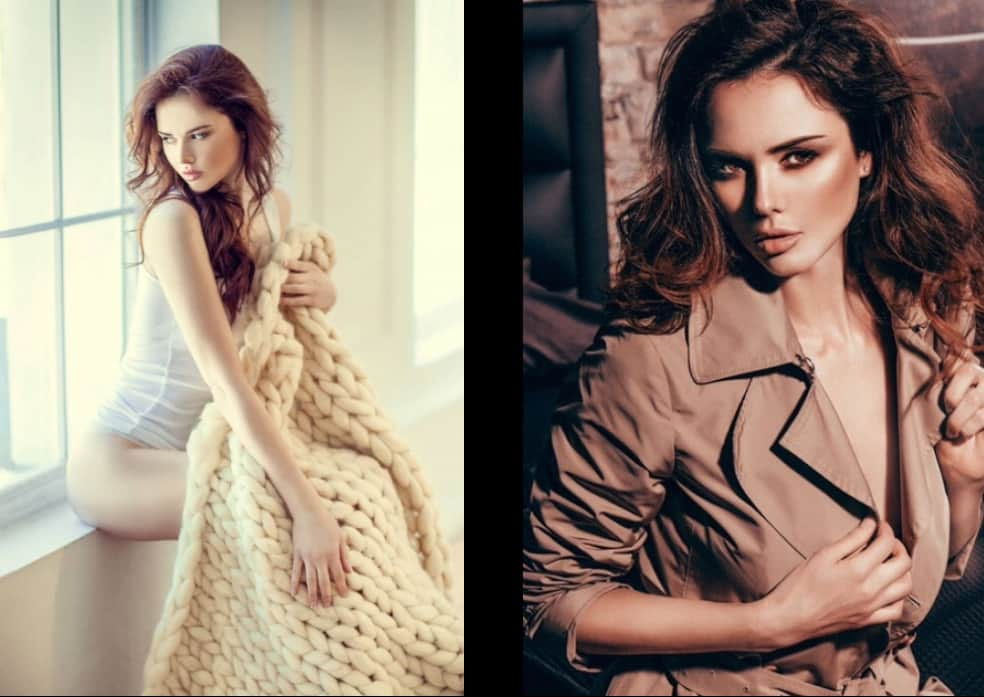 In the picture Young Russian model Valeria
Music
The UK is renowned throughout the world for its contribution to popular music, and June in London offers the chance to take in some fantastic live performances no matter where your tastes happen to lie. Artists playing live during the month include The Stone Roses, Kraftwerk, Depeche Mode, Elton John and Phil Collins. If you'd rather catch something more cutting edge and perhaps see one of the stars of tomorrow, then look out for Bushstock on June 10th. This is a one day festival which takes place across five venues in the Shepherd's Bush district and showcases rising talent across a range of genres.
Open Gardens
Discover the greener side of London through the Open Gardens initiative. Over the weekend of 17-18th June more than 200 hundred secret and hidden gardens across London will be open to the public, with more than 130 never usually allowing people in. From rooftop gardens to historical gardens, gardens on boats and experimental spaces, you're bound to be able to find a calm oasis to share with your Black Label girl.
ICC Champions Trophy
The football season might have ended, and Wimbledon doesn't start until July, but that doesn't mean that London has nothing to offer sports fans during June. From the 1st to 18th June the ICC Champions Trophy – the leading international one day cricket competition – takes place across the UK. Six of the matches, including the final, will be staged at the iconic KIA Oval cricket ground.
Review
We'd love it if you could take the time to write a few words on our website about the fantastic time you had with your Black Label model. After all, nothing highlights the excellence of the service we provide and the girls we employ more clearly than the admiring words of a happy client.
Notes: In the main picture Stunning Russian model Anna
Recommended Read
30 May 2017

Only high class If you take a look at our galleries you'll immediately be struck by the sheer quality of the girls we supply. We like to call ourselves an elite escort agency, and when you see the kind of models that make it onto our books it's easy to see why we're able to […]

08 May 2017

The elite companions of Black Label London are so alluring, appealing and carefully chosen that we can promise you'll have a fantastic time with them no matter what you do. Take them out to dinner and they'll be an amusing, witty and flirtatious dining companion. Ask them to accompany you to an important networking event […]

02 May 2017

The girls supplied by Black Label aren't just sexy, beautiful, intelligent and warm. They're all of that, of course, but they're also undeniably high-class. We appreciate the expectations that come with running a prestige escort agency and we choose our girls incredibly carefully to make sure they meet all of those expectations. This means that, […]

24 April 2017

When you spend time with a Black Label  elite escort there are certain things you can always take for granted. The model you've chosen will be stunning to look at, with a warm, approachable personality and a commitment to making sure you enjoy the time you spend together as much as you possibly can. She'll have […]

20 October 2016

Choosing the best London Escorts Agencies If you are a visitor or conducting business in the area, we provide the ultimate best of all London agencies. We comprehend that a lot of our clients are just too busy with their day to day schedules and therefore lack time to interact with a lot of new […]

19 October 2016

Outcall London Escorts – best in London outcall escorts at Black Label Agency An Improved Method of Deriving Pleasure on Business Trips: Hiring Outcall Escorts Staying in London Do you desire to gain more joy when you go to London for your business journey? You should then consider hiring escorts. However, you may wonder why […]